ABOUT ABEL & BROWN
Abel & Brown is an engineering practice specializing in Building Services and have been providing a range of specialist expertise since 1973.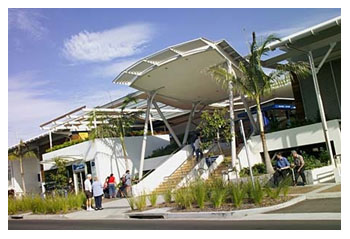 As a boutique firm, every project is important to our livelihood. Directors are heavily involved in everything, so no worries about getting passed off to the second team. And another thing - we're accessible. We even return phone calls. Always.
We provide one point of contact for each client, and you'll always deal with the same person, who will be responsible for the project from start to finish. You'll always see the same familiar face throughout your project.
Never again will you hear 'Oh, I'm sorry, but the person who undertook that job no longer works with us!'
Our clients benefit from our experience with commissions for big firms, but get none of the attitude. We manage our workload and firm size to ensure directors are heavily involved with every client and every project, no matter how small.
The primary focus of our business is the servicing of the needs of our clients. This approach has led to the majority of our clients becoming long term partners committed to delivering the best outcomes for all parties involved.
Our office is equipped with the latest computer hardware and software to provide high quality well presented drawings and accurate drawings and documents for client projects.
"When the well is dry, we learn the worth of water."
Benjamin Franklin
Senior Personnel
Our senior personnel are long term employees of the firm, and provide one point of contact for the client on each project.
Neville Brown
Building Services Certificate
Ross Brown
Diploma Engineering (Plumbing Services)
LLB, GDLP
Stuart Brown
Bachelor of Engineering (Civil) Hons
Diploma Engineering (Plumbing Services)
Professional Affiliations
Abel & Brown staff holds membership of the following industry professional associations;
Member of the Institute of Engineers
Member of the Master Plumbers Association (NSW)
Member of the Law Society of NSW
Member of the Australian Hydraulic Consultants Association.